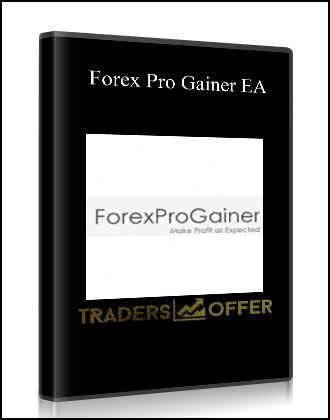 Forex Pro Gainer EA
Currency Pairs: Any
Time frame: H1
This is a very good EA.
Important: There is a parameter to choose the grid lot size, so you can turn on/off martingale.
You can see the performance of the EA on myfxbook, results depends on the setting.
Forex Pro Gainer is a grid EA. Unlike many other grid EAs it enters the market if the price is in exhausted oversold or overbought level for a while and about to reverse, making the account less draw-down and more profit.
If the first order reaches the desired take profit level the EA closes it immediately; otherwise if the price is in the opposite direction and it has exceeded the predefined negative pips level the EA opens another order with lots size based on the base lots size which can be set in the EA\'s properties dialog.
When the price reverses and reaches the desired take profit level the EA closes all the opened orders with the same buy or sell direction.
The EA chases the price when closing the orders to maximize profit of the group of orders. The EA is extremely profitable when the market goes zigzag. It can also make huge profit at the end of a strong trend.